An invitation for every woman who's ever felt like she isn't good enough, pretty enough, saved enough, content enough or doing enough. Like millions of women, Heather Lindsey wanted to have it all together. But as life continued to go on, she found herself searching to fill her insecurities with temporary voids and ended up broken, rejected, exhausted and frustrated. Despe
...

more
In the wake of Sassy and as an alternative to the more staid reporting of Ms. Magazine, Bitch was launched in the mid-nineties as a Xerox-and-staple zine covering the landscape of popular culture from a feminist perspective. Both unabashed in its love for the guilty pleasures of consumer culture and deeply thoughtful about the way the pop landscape reflects and impacts wom
..
.

more
Mackenzie Allen Philips' youngest daughter, Missy, has been abducted during a family vacation, and evidence that she may have been brutally murdered is found in an abandoned shack deep in the Oregon wilderness. Four years later in the midst of his "Great Sadness," Mack receives a suspicious note, apparently from God, inviting him back to that shack for a weekend. Against hi
...
more
Many Christian women wouldn't identify themselves as "feminists." However, according to Courtney Reissig, we've all been influenced by the feminist movement in profound ways, unconsciously reflecting our culture's notions about what it means to be a woman. Helping readers navigate a wise path in the midst of a confused world, this book chronicles the journey of a wife, mom
continue
California's gold country, 1850. A time when men sold their souls for a bag of gold and women sold their bodies for a place to sleep. Angel expects nothing from men but betrayal. Sold into prostitution as a child she survives by keeping her hatred alive. And what she hates most are the men who use her, leaving her empty and dead inside. Then she meets Michael Hosea. A man wh
..
.more
The Hairdresser of Harare
Like very good dark chocolate this is a delicious novel, with a bitter-sweet flavour. Vimbai is a hairdresser, the best in Mrs Khumalo's salon, and she knows she is the queen on whom they all depend. Her situation is reversed when the good-looking, smooth-talking Dumisani joins them. However, his charm and desire to please slowly erode Vimbai's rancour and when he needs so
...
more
Immaculee Ilibagiza grew up in a country she loved, surrounded by a family she cherished. But in 1994 her idyllic world was ripped apart as Rwanda descended into a bloody genocide. Immaculee's family was brutally murdered during a killing spree that lasted three months and claimed the lives of nearly a million Rwandans. Incredibly, Immaculee survived the slaughter. For 91 d
...
more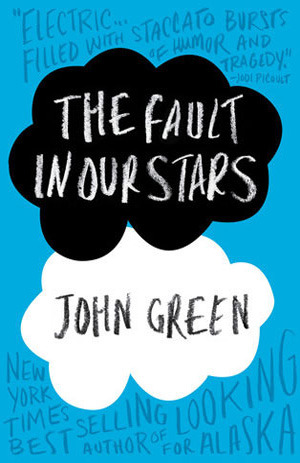 Despite the tumor-shrinking medical miracle that has bought her a few years, Hazel has never been anything but terminal, her final chapter inscribed upon diagnosis. But when a gorgeous plot twist named Augustus Waters suddenly appears at Cancer Kid Support Group, Hazel's story is about to be completely rewritten.Insightful, bold, irreverent, and raw, The Fault in Our Stars
...
more
We Should All be Feminists
What does "feminism" mean today? That is the question at the heart of We Should All Be Feminists, a personal, eloquently-argued essay—adapted from her much-viewed TEDx talk of the same name—by Chimamanda Ngozi Adichie, the award-winning author of Americanah and Half of a Yellow Sun. With humor and levity, here Adichie offers readers a unique definition of fe
...
more